FRIDAY & SATURDAY – SEARCH PARTY LIVE IN THE BAR & GRILL
Live music is coming back this weekend to the Bar & Grill, the show will be a bit different than what we're all used to so please follow the link to find out more and purchase your ticket TODAY!
https://www.eventbrite.ca/e/search-party-live-in-the-bar-grill-tickets-115136662858
Newlands Bar & Grill – The Best Dance Lounge in the Lower Mainland!
We are happy to announce the re-opening of the Bar & Grill this coming Wednesday, May 17th at 11:00 am!
The safety of our guests and staff are of the utmost importance to us, therefore, you can expect to see some pretty significant changes to how we are running things. We have put together an action plan that reflects the most up to date health and safety regulations.
The following are just some of the things you will see as our 'new normal':

Reduced capacity (we have taken out 50% of our seating)
Minimum of 6 feet between tables (measure from seat back to seat back)
Enhanced cleaning and sanitization procedures
Well displayed 'flow' of foot traffic to reduce congregating in entrance and exit areas
We will be bringing back Karaoke on Thursday, Friday and Saturday nights with modified hours. Karaoke will run from 7pm to 11pm on Thursdays and 7pm-12am on Friday and Saturday.
Almost Famous Entertainment (our karaoke provider) is also committed to the health and safety of our guests and will be sanitizing all equipment after each singer. They have implemented best practices according to the new health and safety regulations.
As for live bands, we have currently postponed all bands until further notice. We will be looking at adding live bands back to Saturday nights as soon as it is possible to do so. It may be a while before that can happen, so stay tuned for more information on when that may be possible.
Newlands Bar & Grill is THE place to be in Langley for live entertainment, great pub food, craft beer on draft, and of course the best view as we overlook the 18th green and stunning Golden Ears Mountains.
Check out the digital guide for other policies we currently have in place below: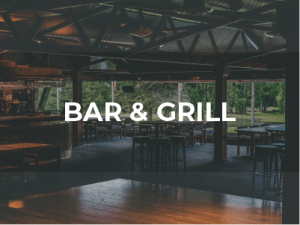 ---
---
---
---
*Please use the information posted above for accurate event details*
A true neighborhood pub in the heart of Langley, Newlands Bar & Grill offers quick service from some of the friendliest staff you'll find.
With twice weekly wing specials, a wide selection of craft beer on draft, huge projection screen for watching your favorite sports teams, pool table, dart board and of course an amazing dance floor, we have a little something for everyone.
If it's live entertainment you're looking for, we got it!
Thursday Nights – We feature some of the best Karaoke in Langley, hosted by Almost Famous Entertainment from 7:00pm – 11:00pm.  Don't like to sing? Don't worry, there are plenty of amazing singers to keep you entertained!  Happy hour prices on food and drink are 3-6pm and 10-11pm!
Friday Nights – We kick off every weekend with uptempo Karaoke and DANCE Music starting at 7:00pm until 12:00am!  This isn't your average night of Karaoke.  Our fabulous DJs mix in a TON of dance tunes that will keep you on the dance floor all night long! *[USE OF DANCE FLOOR CURRENTLY SUSPENDED DUE TO COVID-19]*
Our dance floor is always packed, so whether you're hear to sing a tune, or dance the night away to your favorite music, we've got you covered.  (We often host large parties and birthdays so if you're a group of 6 or more it's a good idea to call ahead and reserve a seat at 604-533-3288 ext 245) *[DUE TO RESTRICTIONS REGARDING COVID-19 WE ARE LIMITED TO 6 PEOPLE PER TABLE AND WILL NOT BE TAKING RESERVATIONS UNTIL FURTHER NOTICE – TABLES AVAILABLE ON A FIRST COME FIRST SERVE BASIS]*
Saturday Nights – We host the BEST live party bands in the Lower Mainland! Every Saturday our bands take the stage at 8:30pm and keep the dance floor hopping until 12:30am.  If you're looking for live music on Satudays, Newlands Bar & Grill is THE place to be. *[CURRENTLY SUSPENDED UNTIL FURTHER NOTICE DUE TO COVID-19]*
We are one of the last dance lounges in Langley and certainly one of the best venues for live music in the Lower Mainland.  Drawing crowds every week from Surrey, White Rock, Aldergrove, Maple Ridge, Port Coquitlam, and Abbotsford, this makes Newlands a great place to meet new friends and dance the night away to some great music.
Need to Book a Party?
Our room holds 225 which makes us the perfect venue to host your next get together, birthday party, retirement party or fundraiser. Whether your party is a more intimate get together for 6-10 people, or a fundraiser for up to 150, we are set up to accommodate you.  To book your reservation today call 604-533-3288 ext 245 (between 4pm-10pm), if your party is for 20 or more or you would like information on booking a fundraiser for your sports team or organization please email kimberly@newlandsgolf.com.  *[WE WILL NOT BE TAKING ANY PARTIED UNTIL FURTHER NOTICE DUE TO COVID-19 RESTRICTIONS]*

Click here to view Newlands Bar & Grill Live Music Calendar for 2020.
Contact Us to make a reservation today!
Hours
Sunday – Wednesday: 12pm-9pm
Thursday: 12pm-11pm
Friday & Saturday: 11am – 12am